AnjieloSmart Manual Juicer Handheld Lemon Citrus Squeezer Stainless metal Juice Maker Machine Detachable Kitchen Orange Juicers
Regular price
$39.98
Sale price
$19.99
Unit price
per
Sale
Sold out
Free Return 
Return for any reason within 15days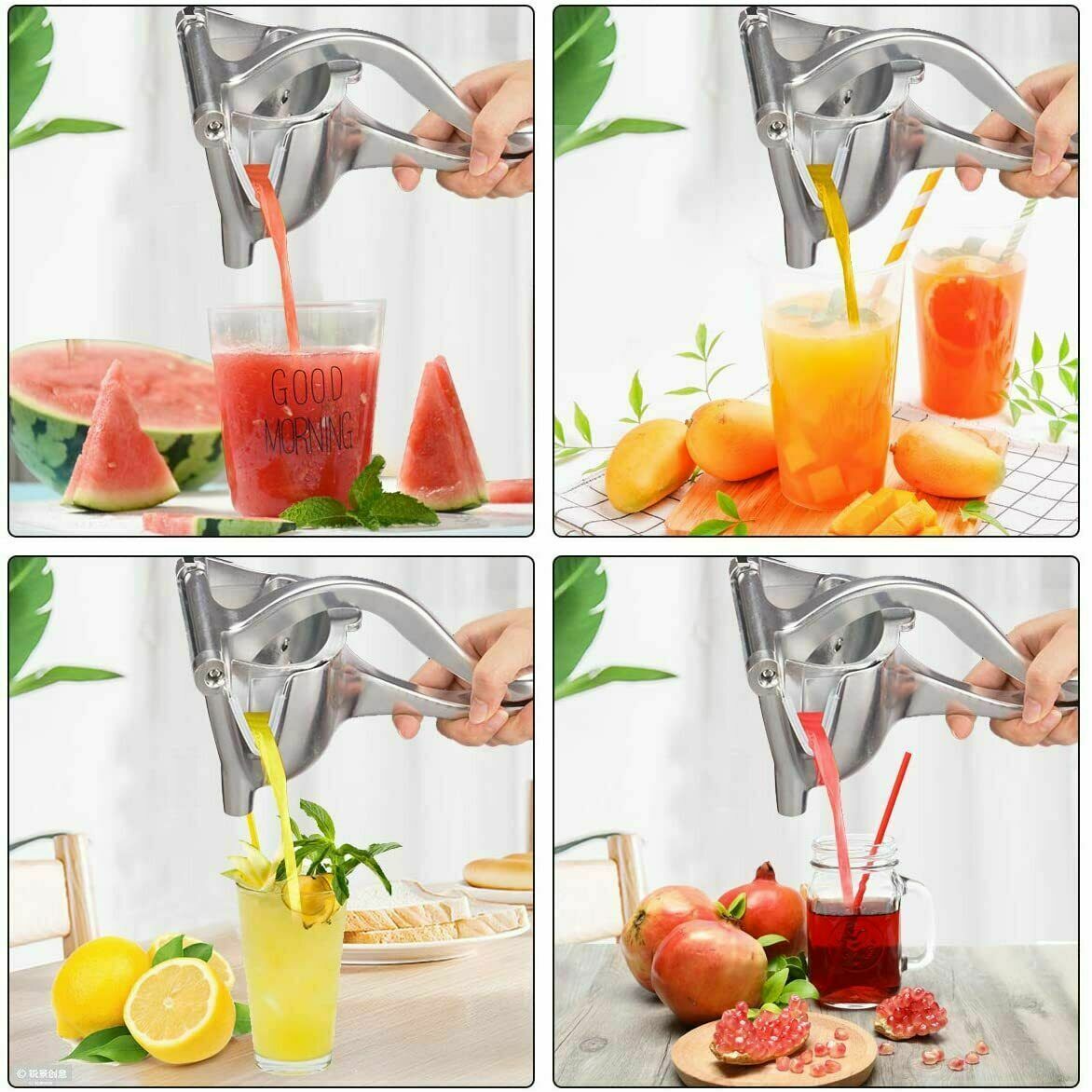 Features:

✔ Juicer With Lever Design: This manual juicer uses a simple principle of leverage, imitating a stone mill, through which the fruit can be pressed into a original juice original taste fruit juice.maximum juice output,adds convenience to bars, smoothie stands, and cafes.silent squeezing,compared with the machine juicer, our manual juicer has no noise in the process of use.

✔ High-Quality Materials: Aluminum alloy material and PP food grade plastic liner,the manual citrus juicer greater strength, better corrosion resistance,doesn't react with fruits, nor does it breed bacteria. never worry about health and original flavor of the juice.

✔ Easy To Use And Safe: This squeezer is so convenient to use and you can get every bit of juice out of the fruit.v-shaped juice outlet which makes it easy to pour the juice into a glass or other container.In addition, the smooth handle provides a comfortable and stable grip for easy grip and compression,very suitable Fits for both kids and old men use.

✔ Detachable and easy to clean: The components of this fruit juice squeezer are removable for easy cleanup, rinse and dry after each use for longer use. Plus, its small footprint allows it to sit on countertop without taking up too much space.

✔ User Friendly Kitchen Tools: This citrus juicer is a excellent Father's Day, Mother's Day Gifts,Christmas Gift,Thanksgiving kitchen accessories,Boxing Day specials to your family, friends. kitchen items you should have.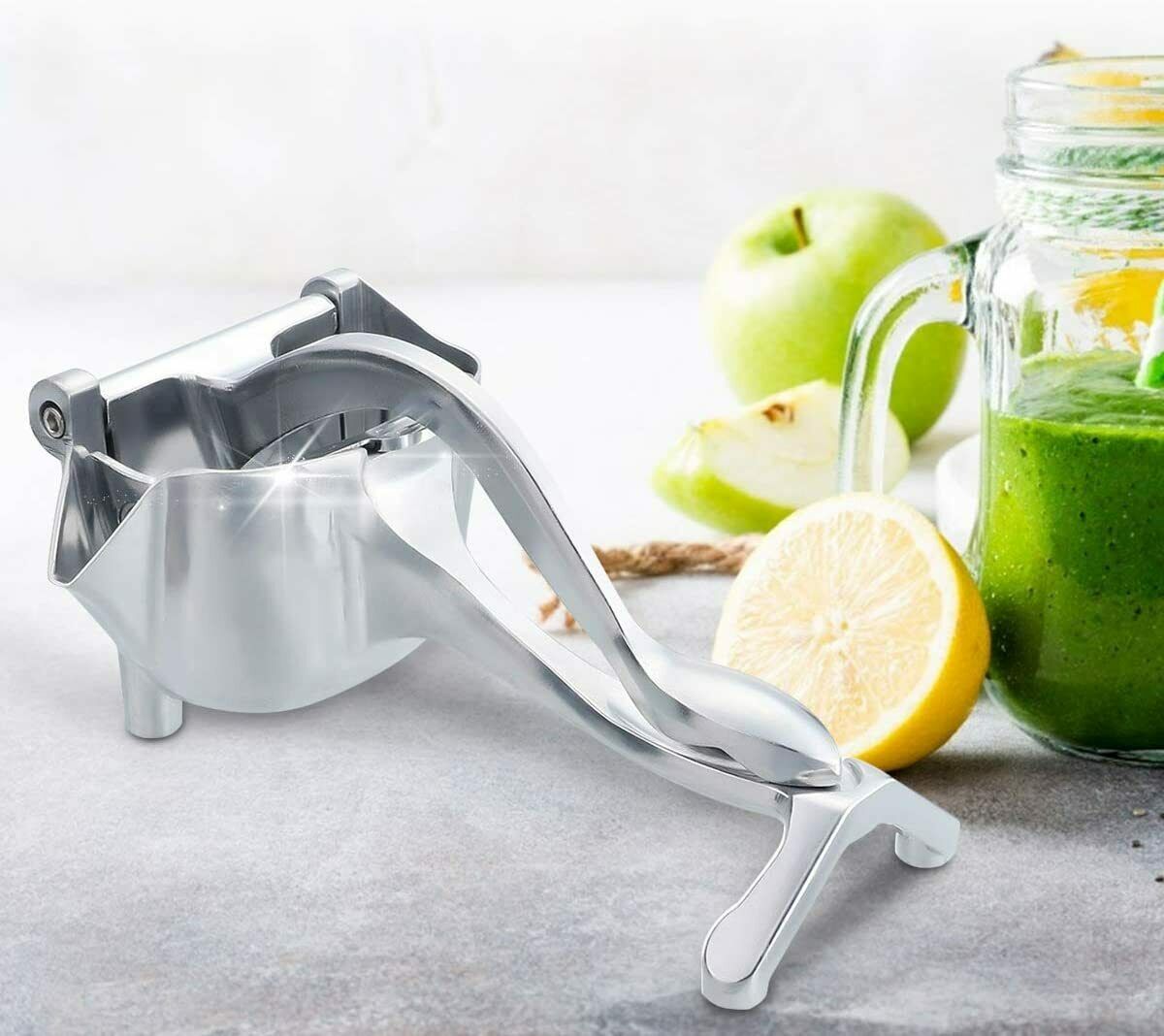 Description:

Add efficiency to your juicing process with this citrus squeezer extractor for superior leverage, designed for maximum juice output !!!
Our handhold juice press is less foamy than the electric extrude, environmentally friendly, and quiet!
The manual juicer can maintain the fresh taste of the fruit and restore the original flavor of the fruit. Strong squeezing force our manual juicer has no noise during use
The juicer has a durable coated aluminum alloy structure, which is corrosion-resistant.
Has a sturdy handle: provides excellent leverage, helps save our strength when squeezing, and is detachable and super easy to clean.
V-shaped fruit juice outlet: anti-drip, easy to use, stable pouring.
The bottom foot design makes the juicer can be easily and stably placed on the table, not easy to slip.
Multifunctional: suitable for apples, walnuts, nuts, oranges, lemons, limes. The tool can squeeze them all to get the maximum effect.
It is an essential tool for any kitchen or bar, ideal for salads, drinks and other cooking needs.

Specification:

Functions: squeeze juice, peel nuts, squeeze lemon, watermelon, orange, apple, cucumber, etc.
Color: Silver
Material: Stainless Metal
Size: 22.8cm × 10.5cm × 14cm (8.9 × 4.1 × 5.5inch)
Weight: about 0.65kg (1.43lb)

Package Includes:

1 x Lemon Juicer

note:
DO NOT WASH IN THE DISHWASHER, PLEASE WASH BY HAND!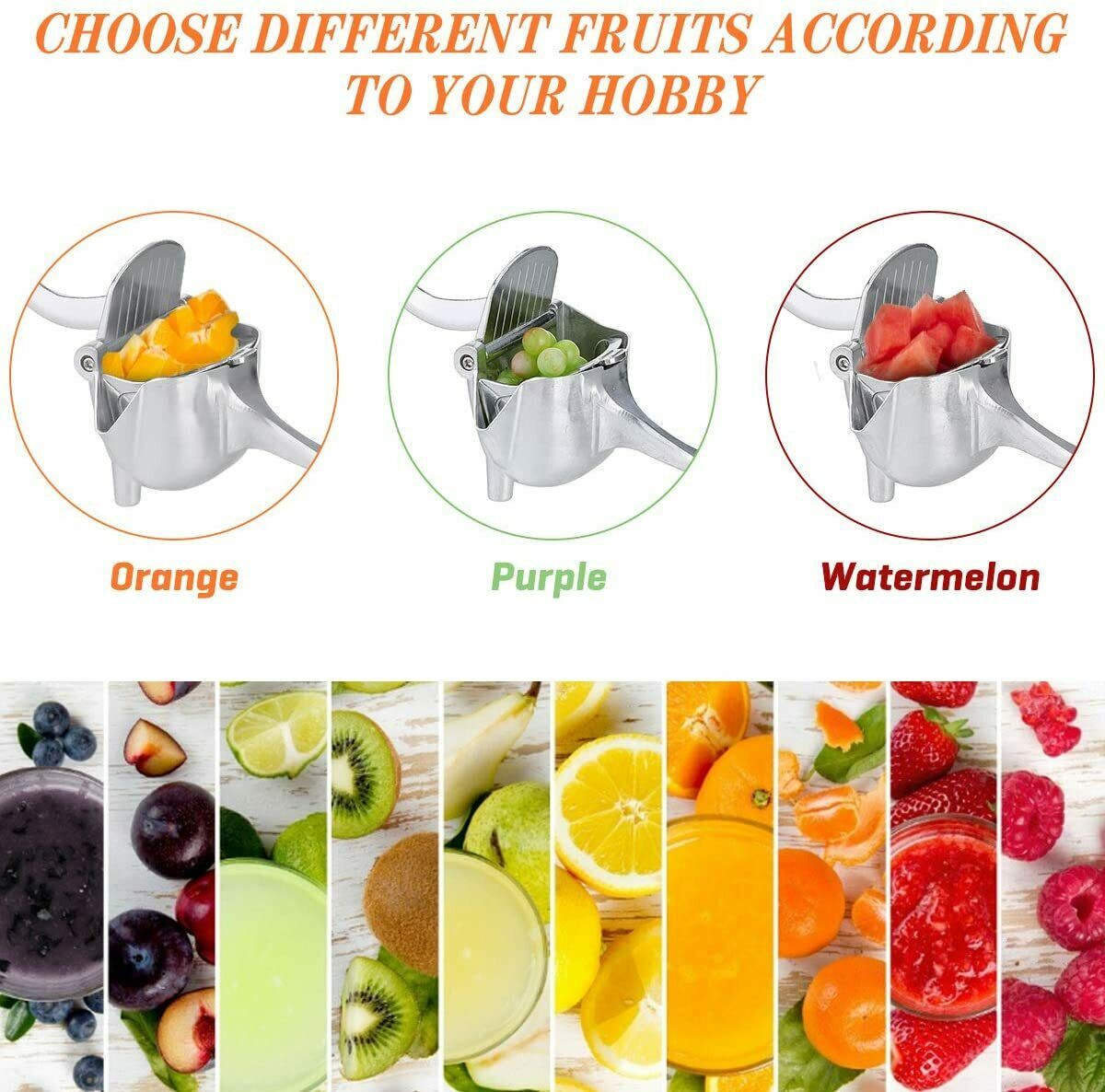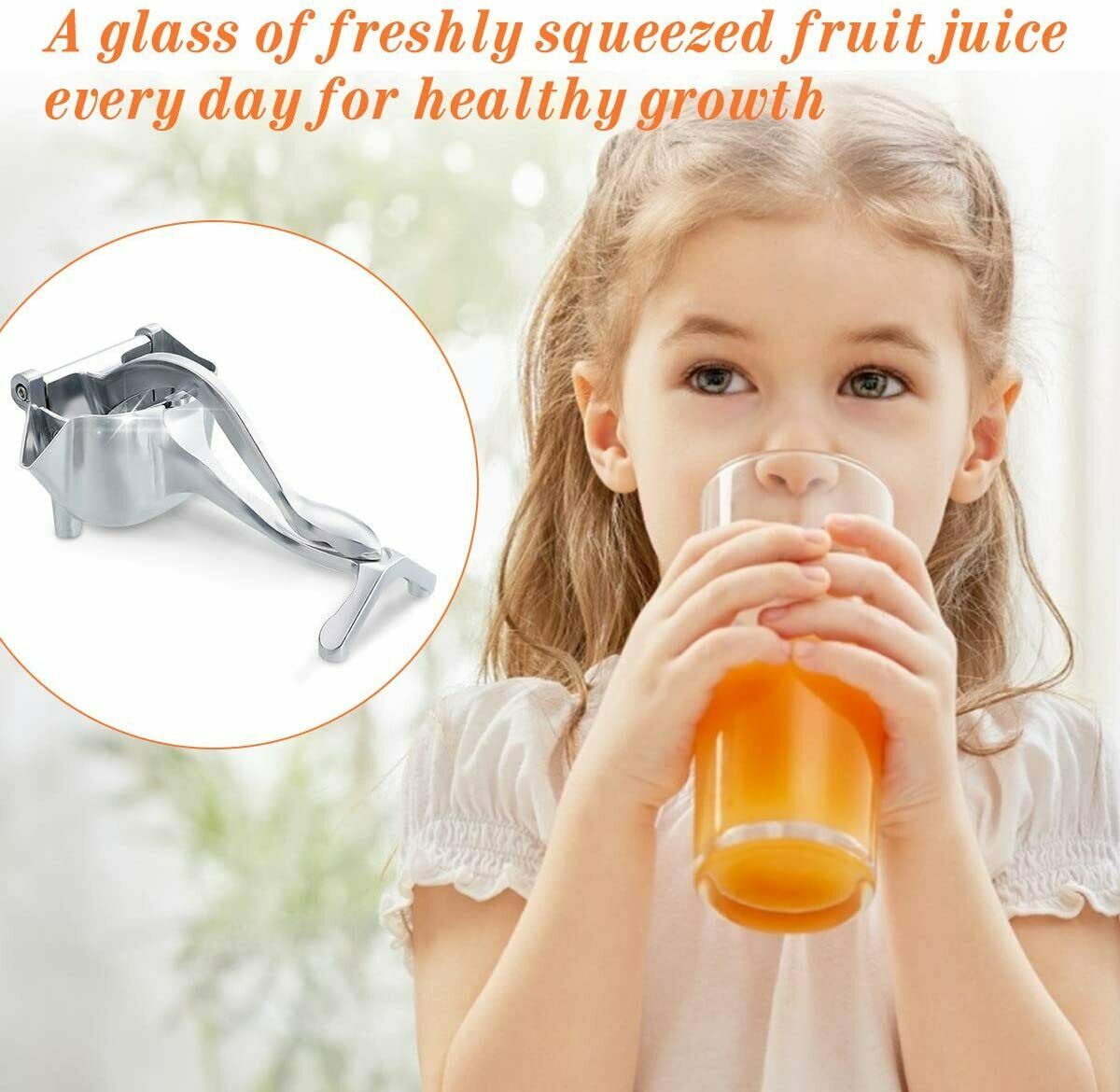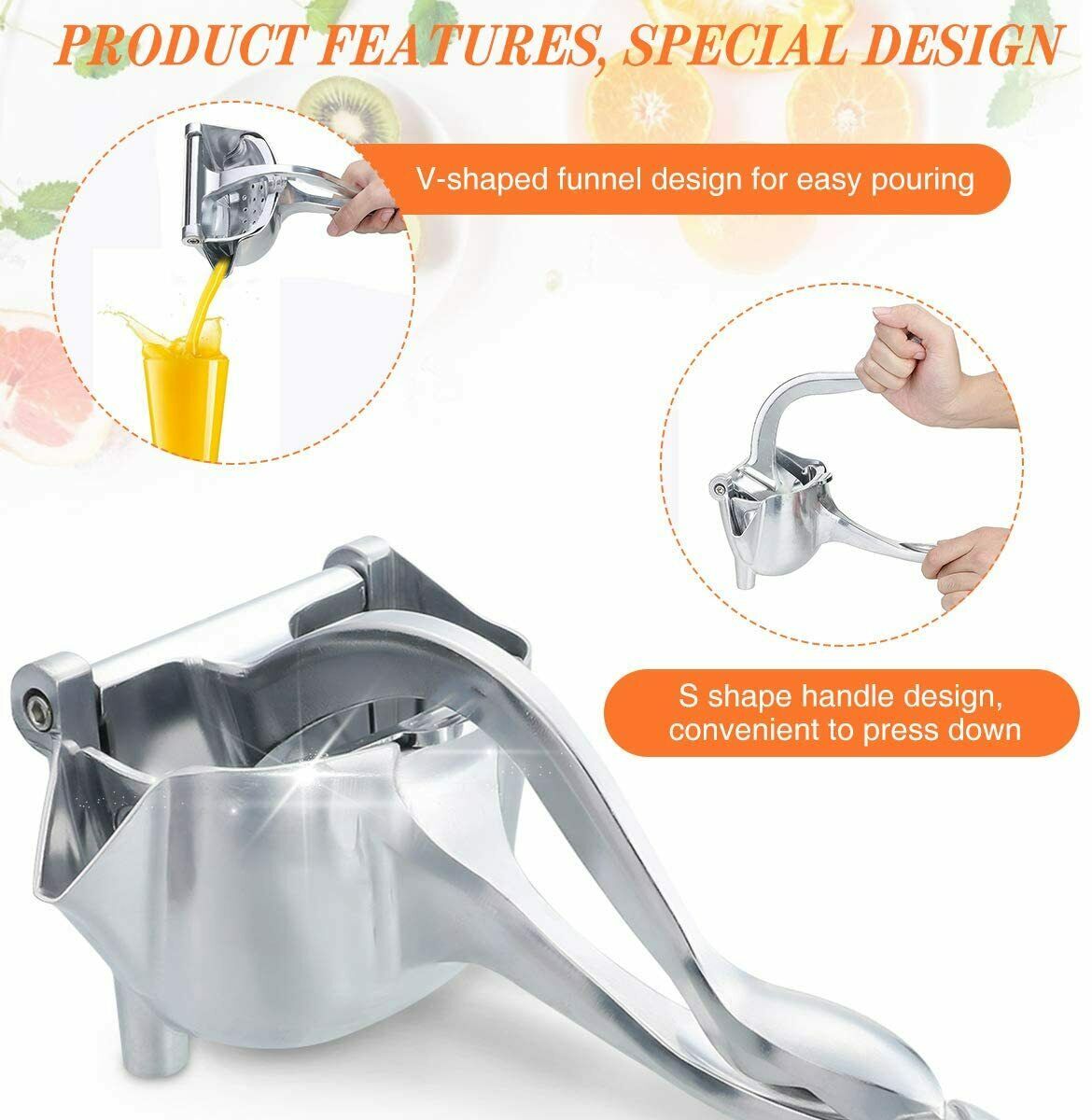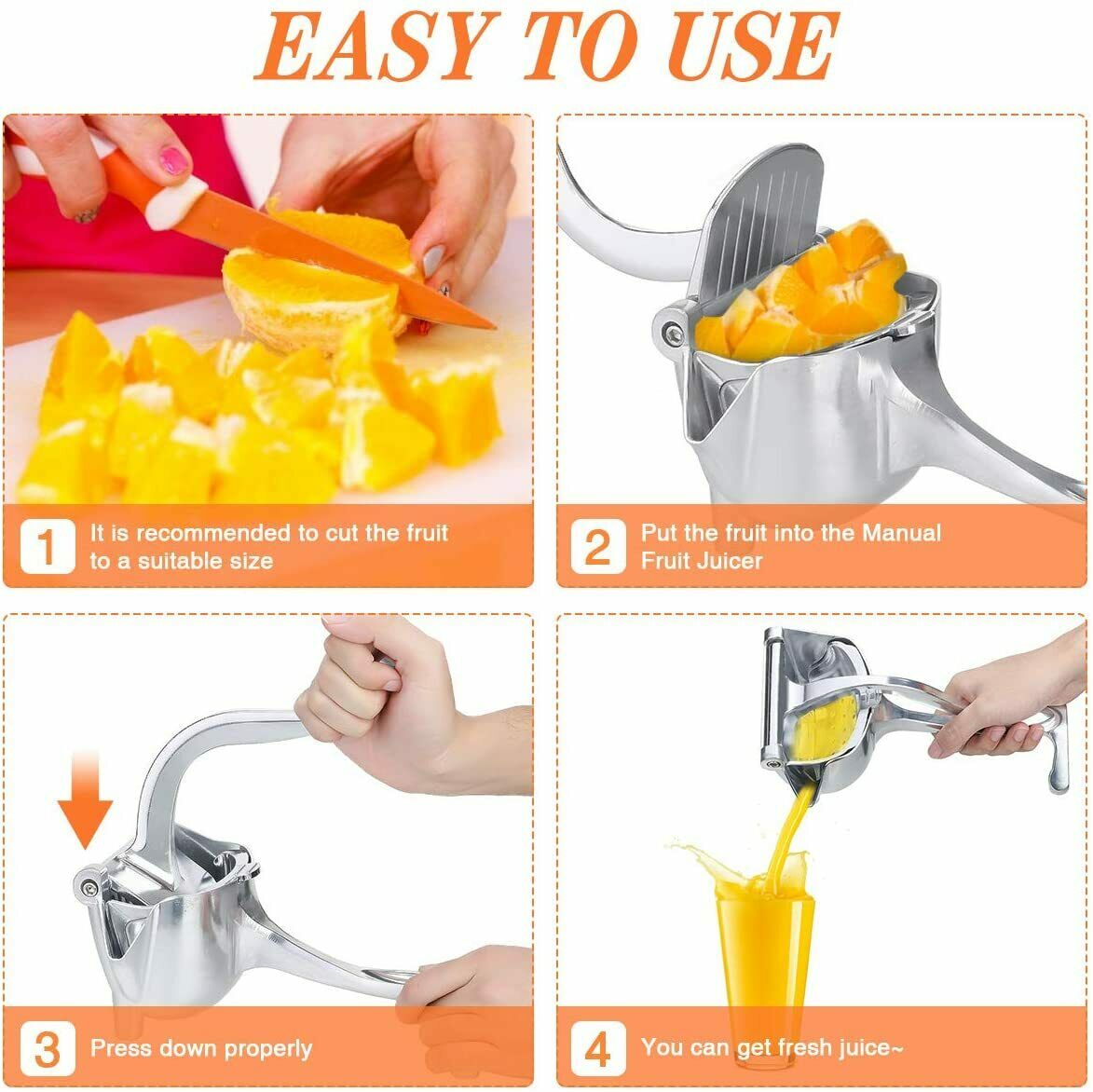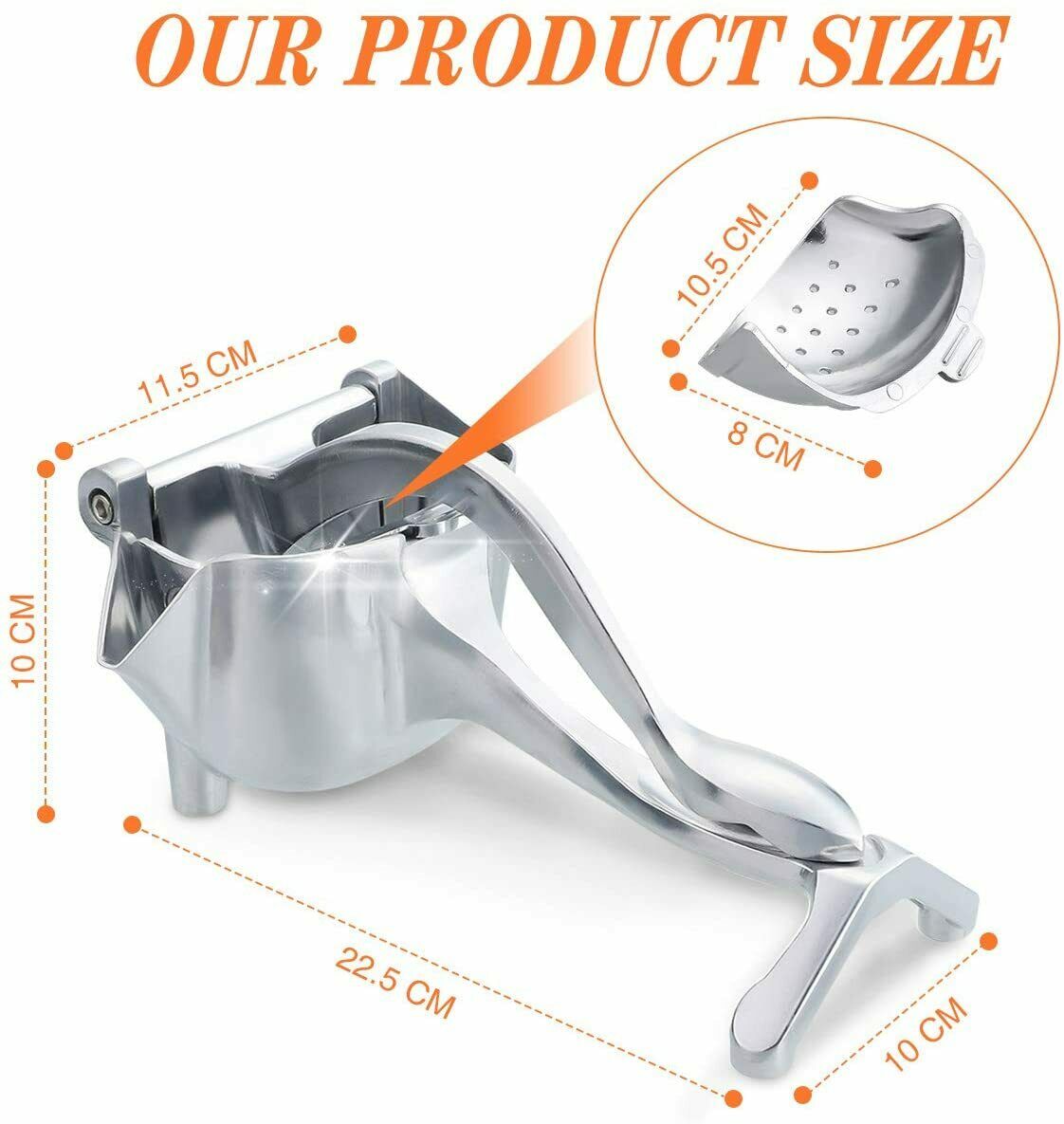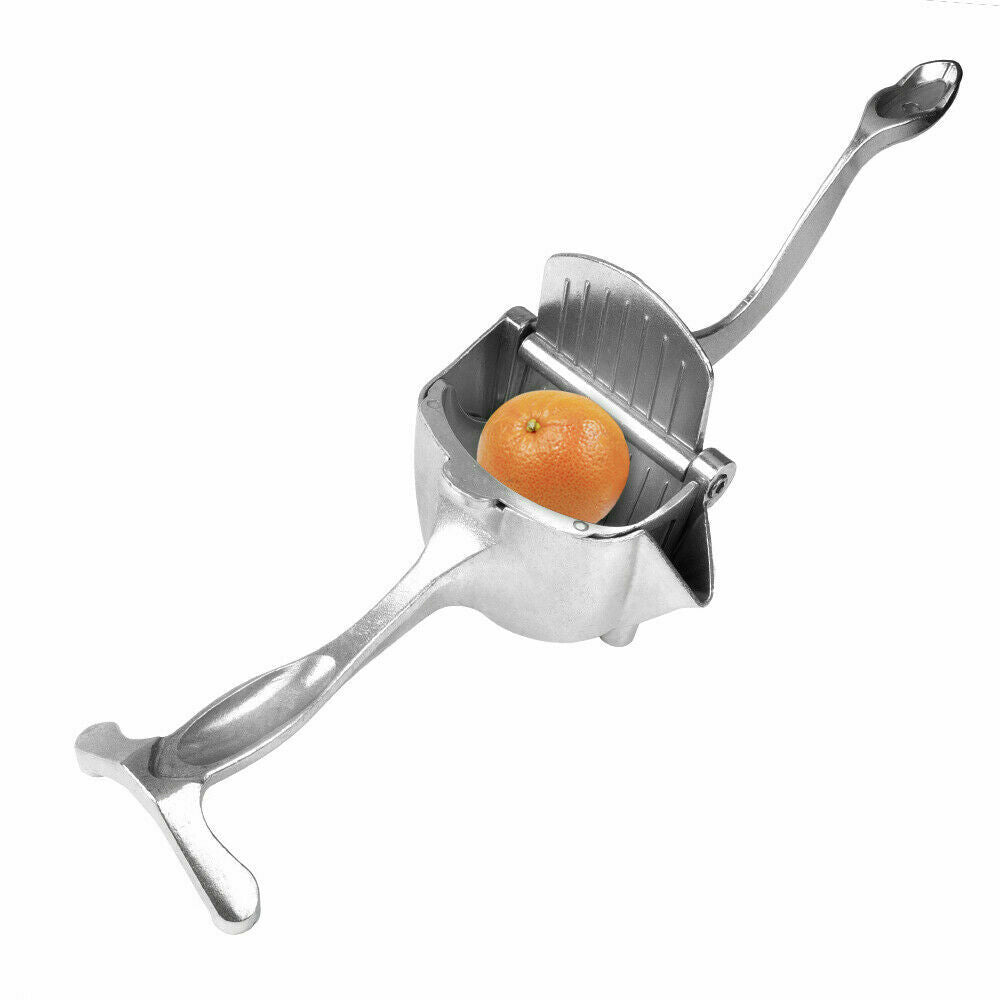 Buy Butten

Video Doorbell                   Kitchen Life    Photography

Video Intercom System     Tuya Life       Video Doorphone

Amazon-USA         Amazon-UK         Amazon-DE         Amazon-JP

Shopee-My         Shopee - Ph           Shopee - Br      Shopee - Vn

Shopee-Mx         Shopee - Co           Shopee - Cl       Shopee -TH

Shopee-SG         Shopee-PH2         Shopee-PH3         Shopee-MX2

LAZADA-My         LAZADA - PH           LAZADA - ID      LAZADA - SG

LAZADA-TH         LAZADA - VN           LAZADA - Cl       LAZADA -CO

                        

ANJIELOSMART Video Door Phones        ANJIELOSMART Video Intercom System 
Shipping & Returns

MONEY BACK GUARANTEE. We promise your money back if the item you received is not as described, or if your item is not delivered within the Buyer Protection period. You can get a refund 15 days after the claim process finishes. This guarantee is in addition to and does not limit your statutory rights as a consumer, as granted by all mandatory laws and regulations applicable in your country of residence.

1. Contact Seller 

Please contact within 15 days since you receive your products. Send an email to sales@anjielo.com and discuss the issue with us to sort out solutions.

2. Get Money Back

Most sellers will return your money in 15 days. Besides, you can contact Paypal from the order detail page to escalate your dispute.

3. Free Return

Sellers that offer 'Free Return' service will have 'Free Return' icon on their item details page. With 'Free Return' service, you have 15 days (on top of the on-time delivery date) to decide if you want to keep or return the item for any reason, as long as they are unused, unwashed and in their original condition – complete with the original packaging, tags, etc. It's easy and fast:

Easy

• Return items locally and easily: 1) Get the return code or label, 2) wait for door-to-door pickup service or take your package to the designated service point and, 3) lastly, wait for the local warehouse to confirm receipt of your returned package.• Remember to select 'Return Goods" while opening the dispute.

Fast

• Refund will be processed to you once we confirm receipt of your returned parcel which meet the conditions for reimbursement. Items will be processed at a local warehouse, instead of being sent back to the seller's country of origin (eg China).

Service Scope

• Not all countries have Free Return service. At present, supported countries include the mainland territories of the United States, Canada, Australia, United Kingdom, France, Spain, Germany, Russia, South Korea, Saudi Arabia, UAE, Italy, Netherlands, Poland, Brazil and Israel.
• In addition, not all products on Anjielo.com include the Free Return service. The seller can choose whether or not to offer this extra service. Sellers that offer the Free Return service will have a label or icon on their product details page confirming this service is available.

Return Shipment Fee

• Returning packages via a designated local return service point or via a door-to-door pickup service is free.
• Note: You can enjoy one-time free local return for one order. If you initiate multiple return requests under an order, you can only enjoy the free local return service once, and other return requests can still enjoy local return service but you will have to cover the return shipping costs to the designated local return address. Therefore, please consider returning jointly the products to avoid paying that additional shipping cost.

Statutory rights

The seller must comply with other relevant legal requirements (warranty, return, etc.) that may be applicable depending on your location as buyer. For instance, in most EU countries you will generally have a 2-year legal conformity warranty and a 14-day right to return (please note that in case of return, the buyer must bear the cost of returning the products to the seller).
Contact Us

ANJIELO SMART  strives to provide the best services with every contact!

We operate in smart home industry built on trust. This is achieved through professional communication and experienced supports. Here, you can get

Affordable one-stop solutions
24/7 before-sales and after-sales services:86-0760-86657689
Comprehensive technical support whatsapp:+8615913473606
Product Support : Search "Anjielo Smart" on TikTok 
Email :  yuyunzhu@anjielo.com
The website is jointly operated by Zhongshan Anjielo Smart Technology Co.,Ltd and Siki Eagle Sarl
Company name:Zhongshan Anjielo Smart Technology Co., Ltd
Address:  1228Room,3 Building , No. 118 Tanshen North Road, Tanzhou Town, Zhongshan City, GuangDong Province, China
Company name:Siki Eagle Sarl
Company address:1, Esplanade Miriam Makeba, 69100 Villeurbanne, France
       
Share